Adam Fisher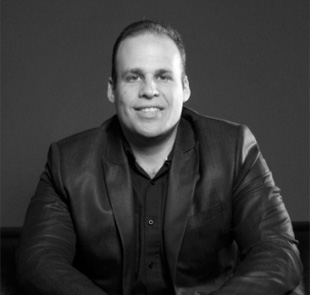 Armed with a background in production and a mile-long industry contact list, Adam helms the Film Financing and Development branch of Complete Production Group's (CPG's) business.
Over the past decade, Adam has cultivated relationships with many producers, production companies, performers, agents, equity and hedge fund professionals, and high net-worth individuals. Working in concert with Donny, these relationships have allowed the company to grow to the next level.
"In the film business, crowd funding will never replace "in-crowd" funding."
Whether you're seeking grants, tax credits, private investors, or any type of film-centric project finance, Adam can guide you "from caution and confusion to confidence and clarity." Having worked closely with all the key players, both above and below the line, Adam understands the value of finding the right people with the right resources to make things happen.
Adam's core work also includes creating budget plans, executive summaries, script acquisitions, and obtaining Letters of Intent and/or Letters of Commitment from both A-List celebrities and funders.
A fan of independent film, Adam has alliances with several regional film festivals such as Gold Coast, New York, SOHO, and Tribeca. He is an active member and judge for the NY Emmy Awards, a division of the National Academy of Television Arts and Sciences, and has previously been part of the Grand Jury for the New York Festival's International TV and Film Awards.
Adam is a graduate of Hofstra University's School of Communication where he majored in TV/Video/Film. Notable alums of Hofstra include Christopher Walken, former Marvel Studios CEO Avi Arad and Oscar winning director Francis Ford Coppola.
You can contact Adam at 646.434.0908 (NY) - 310.943.0010 (Los Angeles) or email him adam@cpgny.com